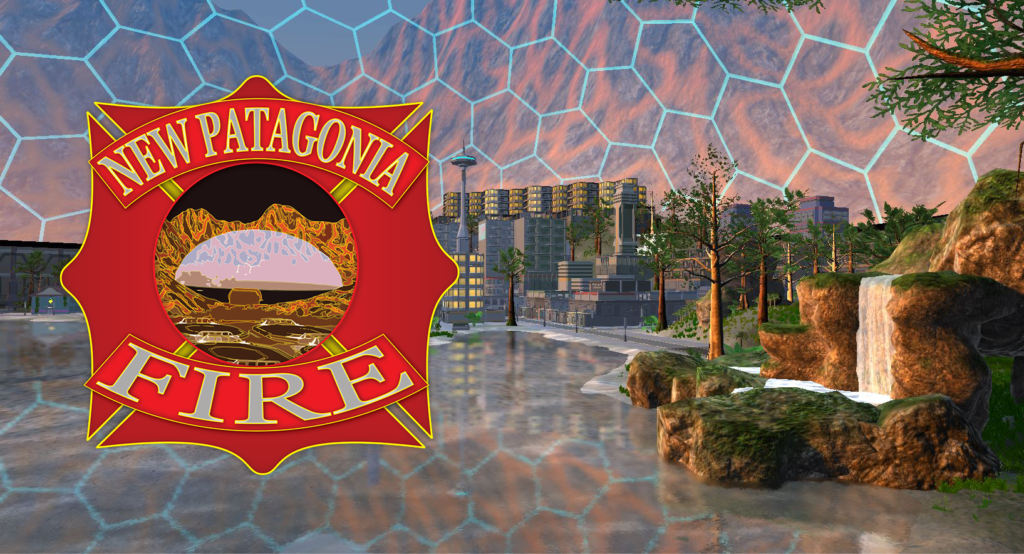 Protect and Serve the colony of New Patagonia as a Firefighter.
This is an in-development Multiplayer co-op game, where teams of players work together as individual fire engines in the New Patagonia Fire Department (NPFD). Fly through this bubble city in a fire engine with your friends. Work together to put out fires, resolve accidents, and rescue the people of New Patagonia.
About New Patagonia
Floating along about 3AU from the sun, is New Patagonia. Our small colony is the local hub for the Catalina Range, an area rich in minerals. We have a trade hub with 30 landing spots, along with a friendly small town with 275 hotel rooms, a dozen bars and restaurants, a theater, two arcades, and a small lake that's stocked with freshwater fish.
About NPFD
Hired by the Colony of New Patagonia, the NPFD is a well equipped for the hazards of an asteroid colony. We are here to serve the colonists and visitors of New Patagonia. If you are in an emergency situation, dial 911 to dispatch our rescuers. We have Firefighting, EMT, and Atmosphere Leak teams on call at all times.
In an emergency? Dial 911!